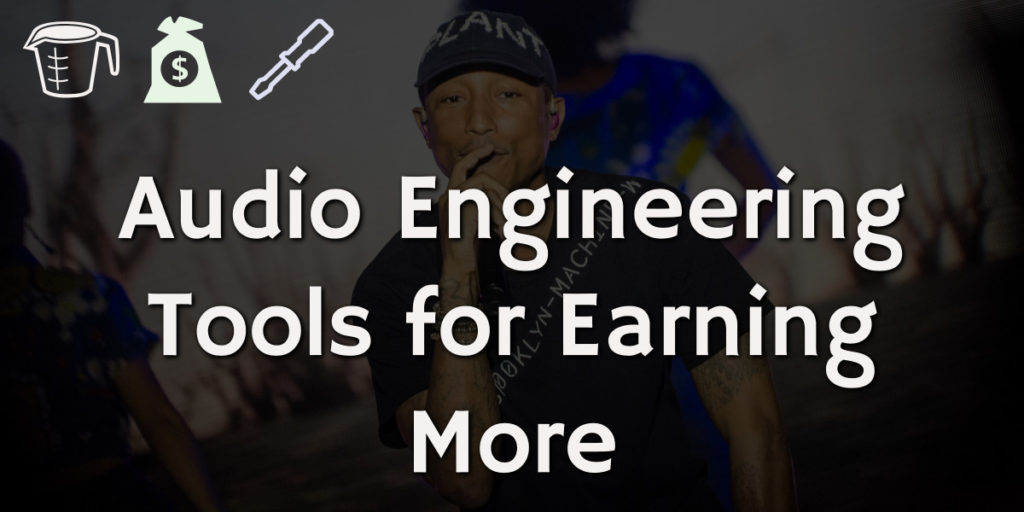 If you're a mechanic, it's very helpful to have some good mechanical tools.
If you're a home painter, it's very helpful to have some good painting tools.
If you're a freelance audio engineer, it's very helpful to have some good audio engineering tools.
As a freelance audio engineer myself, here's a giant list of the most useful business tools I've found so far: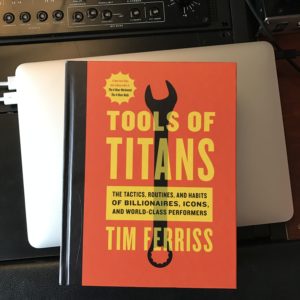 How to use: This book is a mega toolkit for changing your life. Double your income, flexibility, happiness, and more. Could possibly be the only book you'll need to read to win 2017.
While the world is a gold-mine, you'll really learn how to go digging in other people's heads to unearth riches.
This book is a buffet of actionable knowledge you can use to earn more.
Rule #1: Skip Liberally- The book is massive. Almost 700 pages. But find what you want to learn and focus on that. Don't suffer through anything you don't care about.
Rule #2: Skip, but do so intelligently- Take a brief mental note of anything you skip. Perhaps it's skipping over precisely these topics or questions that has created blind spots, bottlenecks, and unresolved issues in your life. If you decide to flip past something, note it, return to it later at some point, and ask yourself, "Why did I skip this?" Did it offend you? Seem to difficult? This practice is how you create yourself, instead of seeking to discover yourself.
Some of my favorite tools and tactics in the book:
How legendary music producer Rick Rubin uses saunas and tiny homework assignments.
How to get unstuck in your creative work like Paulo Coelho, author of 'The Alchemist.'
5 Morning Rituals that Help Me Win the Day
1,000 True Fans – Revisited
How to Earn Your Freedom
Improve Tools At The "Top of the Funnel" – Aim to optimize upstream items that have cascading results downstream. (This one small trick doubled my speed to finish work)
Benefits:
Earn more and get wealthier
Get in better shape physically and mentally. Become healthier.
Become a top performing engineer/producer
Get wiser. Learn the tactics, routines, and habits of billionaires, icons, and world-class performers.
---
---
---
By Sylvia Massy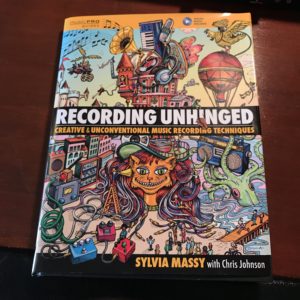 How to use: Sylvia Massy and her posse of celebrity music-industry producers, engineers, and recording stars discard fixed notions about how music should be recorded.
Why walk when your car is sitting in the driveway? Walking is slower, but when we use our feet, we often take a different route to our destination. It takes longer, but  we'll enjoy the scenery and weather, and we could even see something along the way we didn't expect. We reconnect with our surroundings and interact with people.
This book is amazing! And reading it gave me great inspiration and new ideas for making awesome records. Learning new techniques and better ways of doing stuff is a major priority for top performing audio engineers.
This is also a buffet type book where you just eat what you're hungry for. It's filled with very nice visual guides and manuals on how to get amazing sounding recordings, mixes, and song ideas.
Ever wondered how they got the exciting drum sounds on the first 2 TOOL records? The technique is in here.
Want to learn how to mix better? This book will teach you how the world's best mixers approach mixing hits and multi-platinum records.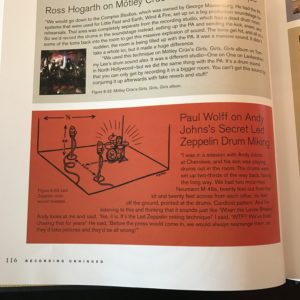 Need better vocal recordings? It might not be your gear that's causing shitty vocals, use Sylvia's guide for teaching singers proper form and microphone technique.
Some of my favorite tools and tactics in the book:
-Linda Perry on sneakily keeping Christina Aguilera's vocal adlib takes even after she said no because Linda knew the takes were the best to keep (sometimes you have to do what you know is right and throw away 99% of what people tell you)
-Visual Mixing concepts (page 220)
-Matt Wallace on Thinning Out a Mix to Make It Bigger
-System Of A Down's Split Amp setup
-Led Zeppelin's Secret Drum Miking room sound revealed
Benefits:
Tabletop hardcover book that you can easily grab and reference for amazing recording and mixing tools
Learn from the world's best engineers and producers. People pay you for your knowledge, skill, taste and ability to help them. Who are you learning from?
Lots of visuals for mic placements, signal flow, and award winning signal chains.
How to mic a chicken
Inspire your creativity with new sets of techniques from the Pro's
---
---
---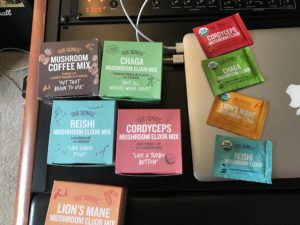 How to use: I discovered this from listening to the Tim Ferriss podcast.
This was my secret productivity assault weapon I discovered last year and is my most  gifted item to family and friends.
After discovering the magic health mushrooms and using daily, I got shit done faster, better, and felt more focused and at ease then I have ever been in my entire life.
I'm actually drinking one right now to tame some sore muscles and inflammation from my recent kettlebell workout regimen.
My girlfriend wrote an explainer article on the science and benefits of mushrooms in my local newspaper. Click here to learn more details.
It's basically a blended mushroom powder that you mix with hot water. It's delicious and no it won't make you hallucinate.
Benefits:
Go limitless with Lion's Mane Shroom Mix. Speed up your workflow with better mental clarity and focus. Take your 8 hour mix and get it done in 5. Use the 3 free'd hours for something fun like hiking in the woods or playing beersbee.
Easy to use packets that you can bring with you on the go
Get fired up with the Cordyceps blend. It's like a turbo button. I use these to get better workouts
Use Reishi blend to loosen up. It's like liquid yoga. I drink this one after a long hard day at work and it helps me chill out and rest my mind and body. Proper rest is very helpful for being a top performer.
Chaga mix is what I'm drinking now to write this post. It helps lower inflammation. When you sit at a desk all day and edit or mix audio, this Chaga blend creates a forcefield for your body.
Sign up for their newsletter and get 15% off your order or buy it off amazon prime.
---
---
---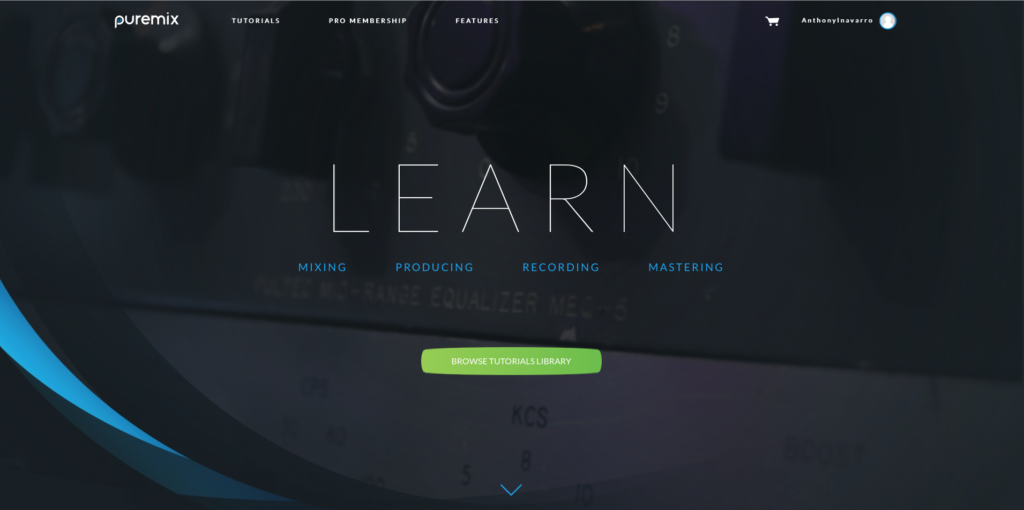 How to use: I can't stress enough how important it is to educate yourself.
Never stop learning. Learn till you earn. That's my m.o.
Puremix has done a great job in making recording, production, and mixing tutorials. I love my Pro Membership because of the premium content you have access to. The free stuff is super good too. But the premium content will help set yourself above from the herd.
I schedule myself twice a week for a few hours to dedicated guilt-free learning. The time is blocked off in my calendar and in between sessions I'm learning cool techniques and tools on how to make my job easier and more fun. When you watch, learn, and try the stuff from the Puremix tutorials, it really opens up ideas and opportunities for you that you didn't know existed before.
Some of my favorite tools from Puremix Pro Membership:
Ryan West and the how he uses the Decapitator plugin on hip hop mixes
How Mark Needham mixed Imagine Dragons "It's Time" in the box and the plugins he uses to achieve his signature sound
How to focus on the tiny 20% of the mix to give you 80% of the best results. Why getting laser focused and throwing away the petty worries is a much better approach to working.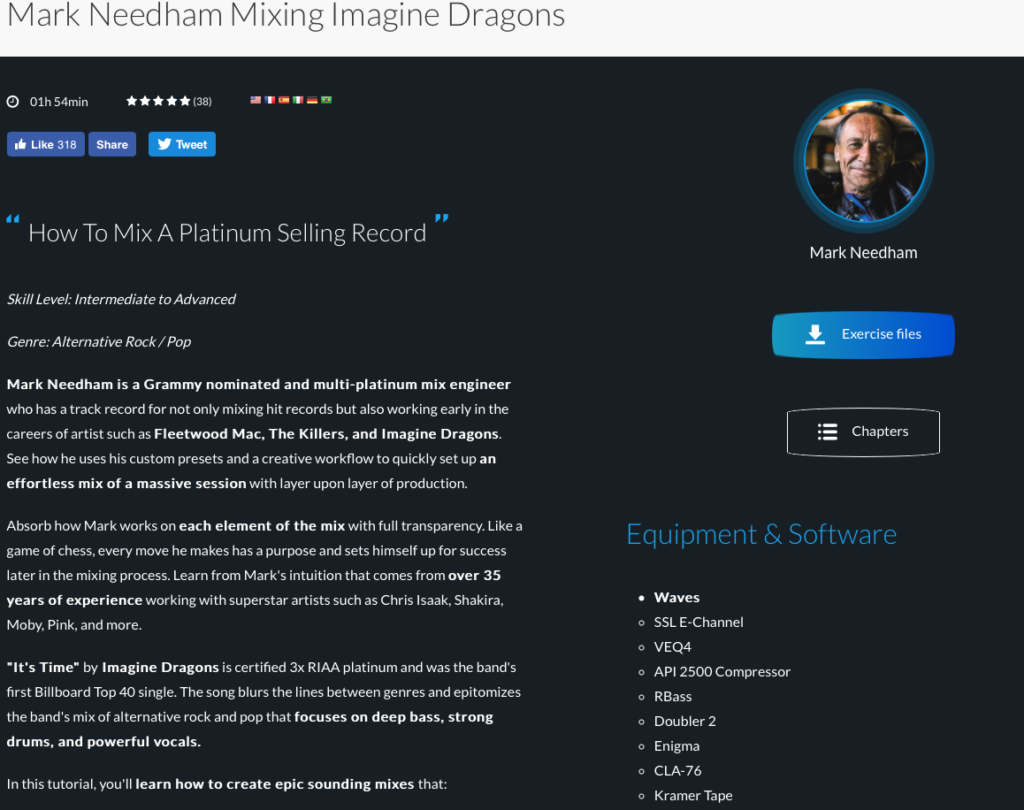 Benefits:
Various payment options: One time, monthly, cancel anytime.
Mix analysis – Billboard Top Ten records get deconstructed and reversed engineered to learn what makes them amazing.
Ear Training Tool – Improve the most important tool of all! Your earzzz.
Lifetime access to Members Only premium content. (The holy grail of tutorials)
Educate yourself
Modern mentorship/internship – The pro membership is basically a digital internship/mentorship where you are learning from the world's best engineers and producers. You're taking advantage of the mentors years of experience and even mistakes and distilling it down to the shit that matters the most in your job.
Mentor's include: Fab Dupont, Ryan West, Andrew Scheps, Luca Pretolesi and more. Just about all the music I ever listen to, these are the guys that engineered it all and they're teaching you on Puremix.
---
---
---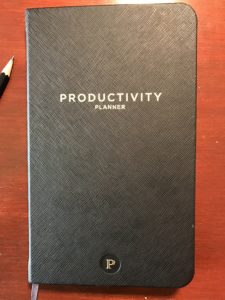 How to use: You can achieve more with less.
I've tried many strategies to increase my productivity: note cards, starting of the day with the easiest task, daily accountability, and hundreds off silly iPhone apps. None of the methods made me significantly more productive and I never actually enjoyed using them on a daily basis.
I wasn't nearly as hyper-focused until I bought the Productivity Planner by Intelligent Change.
It's a beautifully designed planner that integrates time-proven productivity hacks used by some of the most successful and productive people in the world! Even mentioned in Tools of Titans.
My ability to get shit done, and important stuff not just the laundry, important stuff directly related to my success and ultimate happiness skyrocketed after learning and implementing this tool.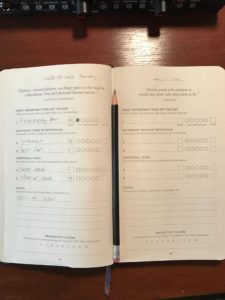 This is one of my favorite tools to use for work.
I can plan out a mix or a recording session strategically and focus on completion. No more stress and late deliveries because I can get shit done with little to no resistance.
The Productivity Planner has a simple guide in the beginning to explain the science and beauty on how it all works. This ensures your ultimate success and ability to win the day. Win the day win the year!
If you're serious about becoming better in 2017, this is the tool you need to get.
Benefits:
It's analog. Sheets of paper sewn together in a high quality planner that you can write on, scribble, spill coffee, destroy, and use to your liking. The digital apps are nice and all but it's amazing to be able to instantly go back a few days to catch those few items on your task list that you may have missed. When was the last time you went backwards on your calendar app in your phone?
The pomodoro technique. Wow just WoW. This little simple trick packs a serious punch in your productivity. It's built into the planner and uses time constraints and mini-breaks to guarantee your success in completing your task.
The main thing is to keep the main thing the main thing. No more mindless thumb scrolling on your smartphone. The PP encourages you work in do-not disturb or airplane mode. How many times have you lost focused because facebook or your mom notified you of something dumb sending you into an endless shit pie of internet time wasting? It's all about doing the right thing and ruthlessly ignoring the non-essential.
Plan your day before you start working. It's 99% axe sharpening 1% tree cutting. Knowing what you'll be working on ahead of time will keep you ultra-engaged.
Time management equals more money. Focus more on the stuff that pays you like booking sessions and doing call backs on your previous clients.
Easy to use- Productivity isn't about Jedi mind tricks. It's about combining a few simple, effective techniques.
You will get in the flow – It's proven that being engaged with your work increases your productivity, reduces stress and is key to happiness at work.
I'm writing this post now using the Productivity Planner right by my side to keep on me on track.
Don't have Amazon Prime yet? Get with the program and win 2017. Stop waiting too long for stuff.
Sign up for a free Amazon Prime membership here. You'll get free 2 day shipping, unlimited kindle books, music, movies, tv and more.
---
---
---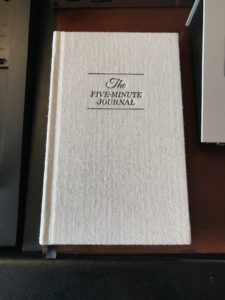 How to use: The simplest, most effective thing you can do every day to be happier.
There's a link between being happy and performing well at your job. Nobody in misery can perform at their best.
Clients like to work with people they know, like and trust. No client will ever hire you if they get the vibe that you're unhappy or angry.
The 5 Minute Journal works behind the scenes to improve your well being and by doing so, you will be able to perform your job at your best potential.
I use the journal to take note of things I care about and things I can improve in my life.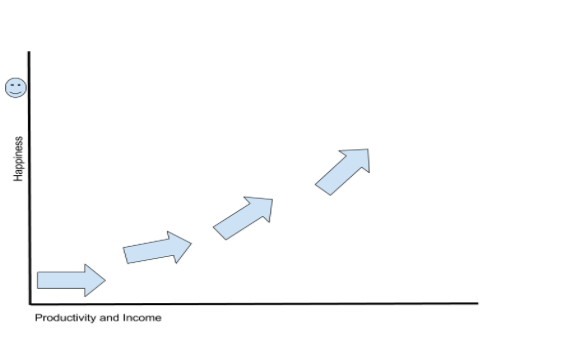 It's like my therapist. But it doesn't charge me $75 an hour.
Benefits:
Most effective thing you can do everyday to be happier. Which leads to earning more.
It's built on proven principles of positive psychology.  It took psychologists 80 years to realize it's better to focus on positive behavioural traits as opposed to depression, anxiety and perceptual disorders. Spare yourself the hours and weeks of moving through dense academic jargon. Practical elements built inside made easy for you to add to your daily routine.
It's a journal for people who don't write journals. If you always wanted to write a journal, but life, excuses, and email took precedence, look no further. Whatever excuses held you back, this journal will eliminate them.
You'll have an analog snapshot of your days, weeks, months, and years. Time to reflect on your failures, success, and triumphs will bring a smile to yourself. Imagine flipping to a certain day on a specific year of your life, you could zoom in on who you were, what you did, and how you felt on that day. It will be your own chronicle of your memories, ideas and dreams.
Having a problems sticking to a commitment? Inside you'll find tips and tricks to foolproof your committment to write frequently. This tiny discipline will tip over into other parts of your life and you'll be better at staying the course.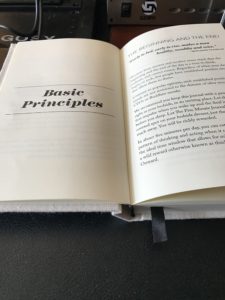 How often do we shrink away from commitment that is good for us? Writing this journal everyday and focusing on positive changes in your life will build a lifetime success habit that you can use in other areas of your life.
Only takes 5 minutes a day.
Do it. You will love it. Smart Audio Income tested and approved.
Learn more about it from the Intelligent Change site here.
BONUS VIDEO:
New science on happiness affecting our success. Are we thinking about success backwards? Find out here. Click my armpit below.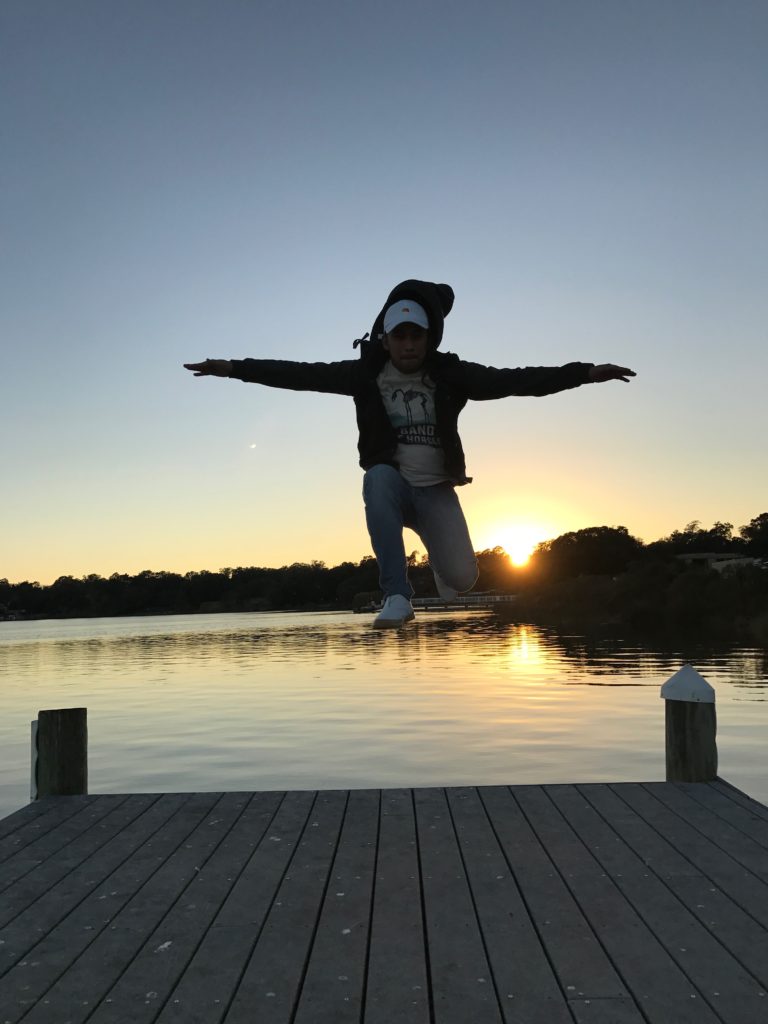 ---
---
---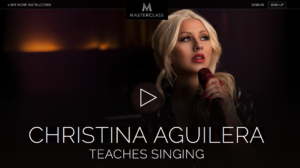 How to use: Watch Christina Aguilera in beautifully designed HD video teach you how to expand your range, find your voice, and master the techniques that have earned her six Grammy Awards.
You'll learn warm-up exercises, breath control, vibrato, her signature growls, and hear Christina break down her biggest hits. There has never been a singing class like this before.
I'm not a singer at ALL. But I work with tons of them. And one day I was thinking of ways to improve my audio engineering services. I thought about different ways I could directly impact my singing clients in a positive way and I discovered this class.
I give the login to this course to my clients interested in becoming a better singer.
They love it! And they love me! And in turn, they hire me more. It's the ultimate win-win. Plus it's a tax write off for me! Win-win-win. Plus, now I can learn how to sing! Win on win on win on win. All I DO is Win!
You can buy it directly for yourelf through the masterclass.com portal or gift it to someone. There's other classes on there too that I plan on buying such as: Gordon Ramsey teaches cooking, Hans Zimmer teaches film scoring, Deadmau5 teaches electronic music production and more.
They make the classes visually amazing and are the most expensive looking production for an online class I've ever seen.
Benefits:
Lifetime access
Share this with your clients to make them better
Offer this to your clients as a competitive edge
Learn how to sing from one of the best singers of our time
Tax write off
Become a better producer by learning new vocal production tools and techniques
---
---
---
Health Apps: Improving performance by working, stretching, feeding, and resting your brain. A strong mind earns more than a weak one.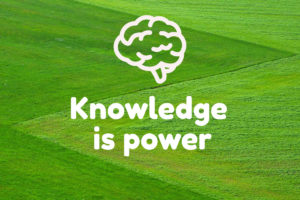 How to use: Here is a small list of the apps I use on a daily basis to help me improve my mental state. This improved mental clarity does wonders for you and I can correlate with becoming a top performer by working from the inside out.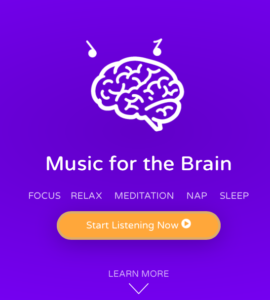 Benefits:
Soothing audio brain waves created by neuro scientists stimulates and triggers the firing of certain parts of your brain to improve performance.
I use  Focus mode for about 30-45 minutes in the morning while I'm getting ready for work and cooking breakfast. The focus effects I've noticed last throughout the day.
Meditate Mode – Puts you in a relaxing, clean state of mind. Perfect for a 15 minute break.
Sleep Mode – I've used this a few times when I was having trouble sleeping. It will knock you the f*ck out. Fair warning. Use some comfy over the ear headphones for maximum effect
Nap Mode – The famous 20 minute power nap combined with this mode is gold! You will wake up feeling brand new and ready to win the day.
I use this while I'm taking a mixing break. I pop on a pair of headphones, lay on the couch and turn on nap mode with the volume turned low enough to where you can barely hear it. Wow just wow on top of win win.

Benefits:
Track the progress of your goals
I use coach me to remind me to floss, call clients, business improvements, exercise and more
Premium features allow you to hire an online coach to keep you accountable
Award system built inside the app to keep you engaged and wanting to achieve your goals.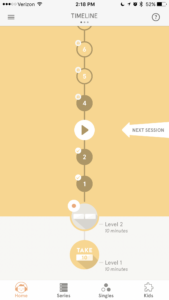 Simple to use minimalist guided meditation app
Meditation improves performance at work
Only takes  10 minutes to complete
After about 7 days of meditating you'll feel amazing
Successful people meditate in order to take control of their minds and stay laser focused on what matters
You can meditate anywhere you are, just pop in some headphones, open up Headspace on your phone, and Andy, your zen guide, will walk you through clearing your head out, one step at a time.
Premium version gets you more and better meditation categories and guided sessions.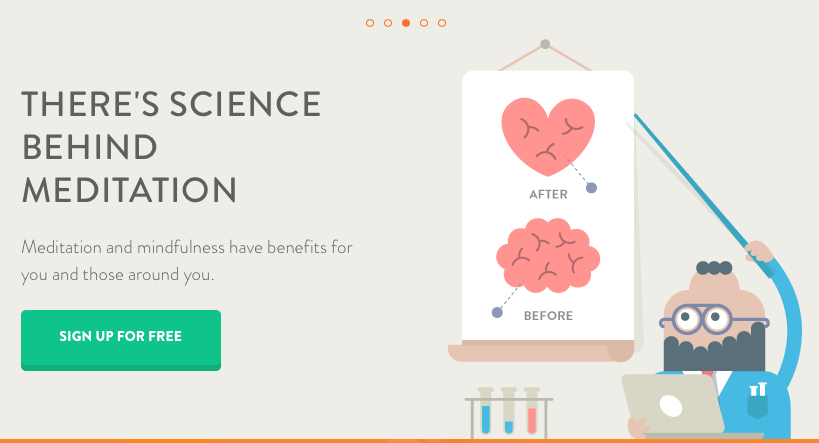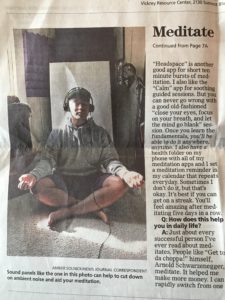 Here's me using Headspace to start my day in my studio. I was interviewed for my local newspaper about boosting productivity at work with practicing daily meditations.
Blissful soundscapes paired with guided or unguided meditation sessions
Pro feature gets you unlimited sessions and more sound scenes
Free version is amazing!
The voice (female) in the guided sessions is sexy, smooth and very relaxing to hear.
---
---
---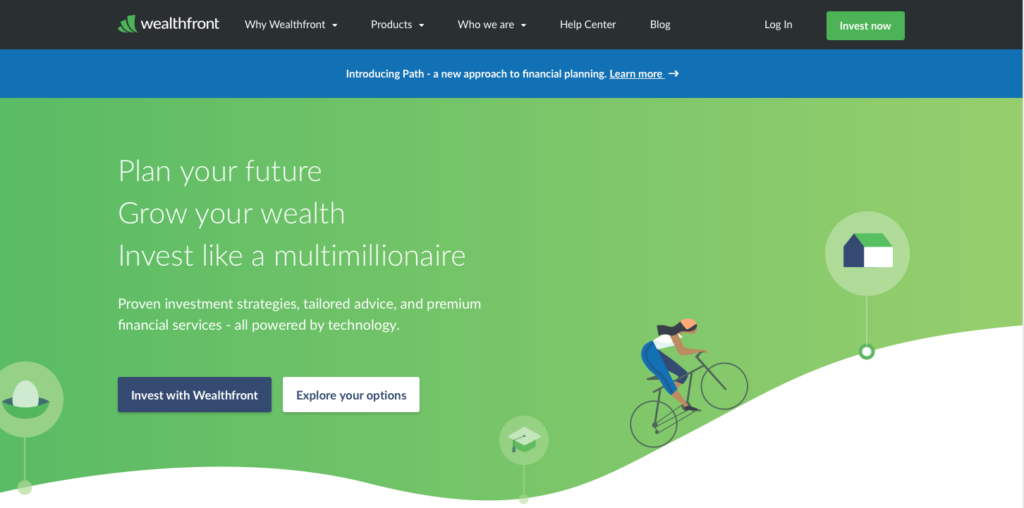 How to use: Wealthfront is an automated investing service using ai and software to automatically invest your money in the best ways possible and it is also customized to your specific risk level. It's the ultimate set it and forget tool for investing.
I'm not a certified stock broker or financial planner by any means and everybody's financial situation is unique.
But after doing tons of research and reading books about investing, this is the tool I choose to invest and save my money in.
20 percent of my income goes into 2 separate accounts. Wealthfront is nice because you can have separate accounts allocated for different purposes. For me, I use it for my long-term savings account (I save for things like future wedding, kids, house) and an investment account (money saved in here is used to invest only).
If you want more info on money allocation and savings, the best strategy I found was the Millionaire Mindsets. It will teach you how to allocate a percentage of your income strategically for specific targets, ie. saving for a home down payment, studio gear, emergencies, playing (my favorite…it's guilt free spending I use to blow on whatever the heart desires). This the best money management system I've seen. I've read tons of books and taken several courses and  seminars on wealth management over the years. This is the one that I actual stuck too because it's simple to use and very effective.
My favorite part about Wealthfront is how easy it is to transfer money into your accounts. Once you transfer money, Wealthfront automatically invests into a diversified set of index funds saving you loads of money in taxes, fees, and most importantly stress.
Learn more at their site and if you have the money to put away and save, try investing 10% of your savings inside of Wealthfront and watch your returns grow! I was skeptical at first, but after putting a tiny amount of cash into it and using the service, I was really impressed with the gains, the ease of use and the team behind Wealthfront.
Benefits:
Worry free investing that's easy to manage
Robots do all the work for you
Tax loss harvesting feature usually only offered to the world's wealthiest now built into their service
Easy to pull money and add money into your investing accounts
Multiple account setup for targeted savings and investing
Services available for transferring your 401k or IRA into Wealthfront
World's best investors and managers are advising the team at wealthfront to make the service better and better everyday.
Automate your savings by signing up for automatic drafts from your personal account. Turn off any time
---
---
---
I love podcasts. When I'm driving and working out, learning something new and getting inspired from others is a great way to get ideas on earning more and becoming better.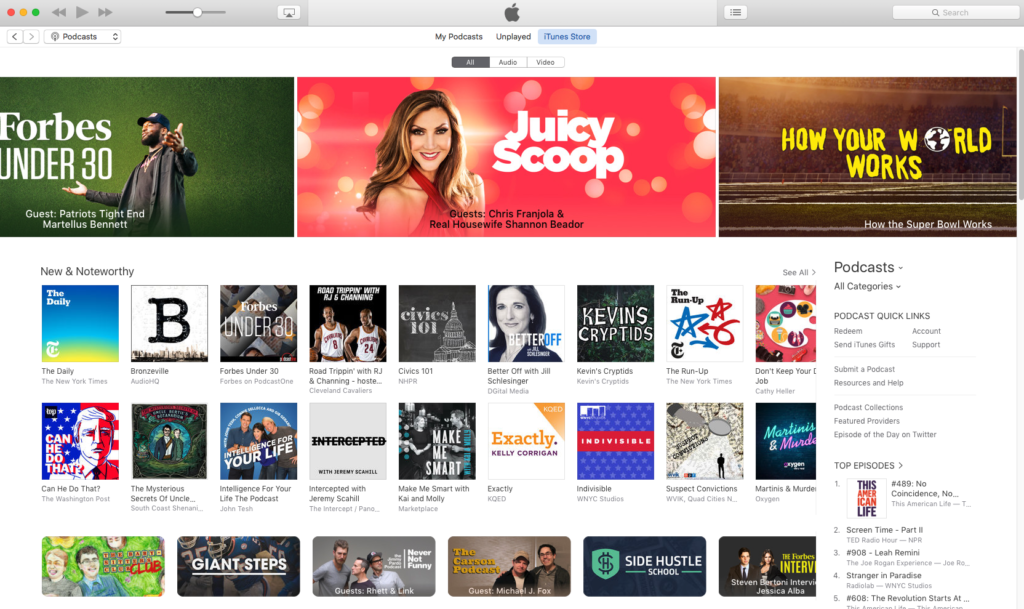 How to use: Subscribe to your favorite shows on your phone or desktop. Iphone uses the podcast app. Android uses google play and other apps like Soundcloud. I even have the podcast app on my Apple TV and I set it to download my podcasts automatically when there's a new one. I then use a siri voice command in my studio and tell it to play a podcasts that will stream to my mac in the studio. Voice commands are amazing!
Here is a list of some of my favorites:
---
---
---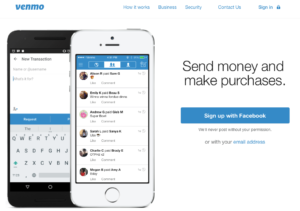 How to use: An easy way to get payments from clients. No invoicing needed. Venmo is a product of Paypal. I started using this to get money from clients, friends, and family. I also use it to pay people.
If you're starting out freelancing, use Venmo to take basic payments and move on.
There are other advanced, fee based ways to take payments like Square and Stripe. But Venmo and Paypal should get you by for now until you're ready to upgrade to a more advanced payment structure.
Benefits:
Easy to use. Once setup on the app, it's 2 or 3 clicks and you're paid
No invoicing required just request an amount
Money transfers fast into your checking account
User friendly app for smartphones.
---
---
---

How to use: Log expenses for your freelance business so you can write them off your taxes.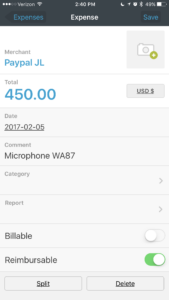 Benefits:
Keep more of your income and pay less taxes.
Easy to add into the app
Scan receipts into the app
Free
Basic accounting. This app is simple to use for most freelancers, if you have a more advanced accounting setup you may need more features.
---
---
---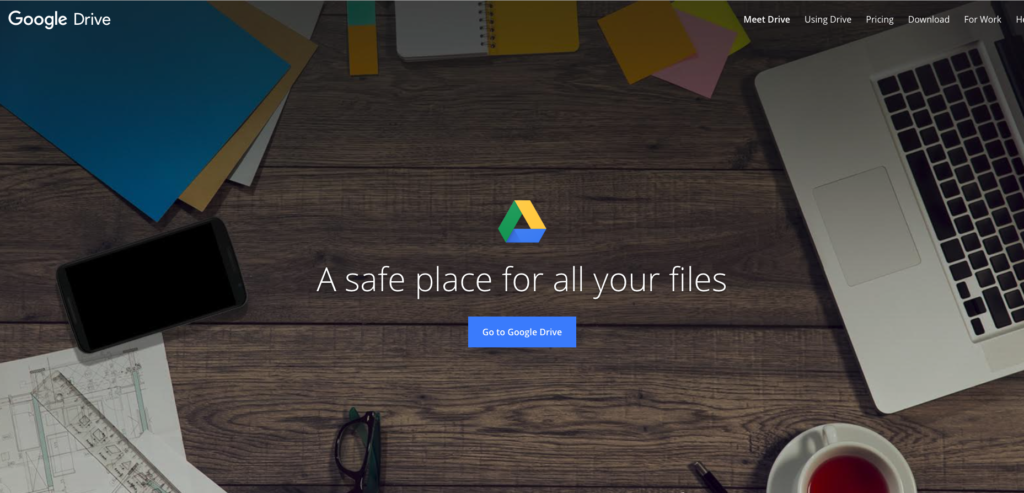 How to use: Create spreadsheets, invoices, contact lists, and save various documents into one single google drive account that you can access anywhere.
I'm using Google Docs right now to write this post.
I also use the crap out of the other apps built into google docs. I like the sheets app for adding customer contact info and notes. I've had phones lost, drives fail, computers crash, and it completely sucks butt when you lose important business stuff. Drive stores all your files safely on their cloud and gives you access to it anywhere and at anytime.
Benefits:
Free
You can send large files, like a 3GB session, through Google Drive and gmail.'
Create and save invoices, contacts, schedules and important documents securely and access them from any device: mobile, desktop, web, app.
Never worry about losing files or contacts. Store it all in your drive. You can create separate drives too for each gmail account you own.
---
---
---
WANT More Helpful Audio Engineering Info?
Sincerely,
Anthony
P.S. What are the secret tools you use for success??
I seriously want to know. Please comment below and let me know what's' good.