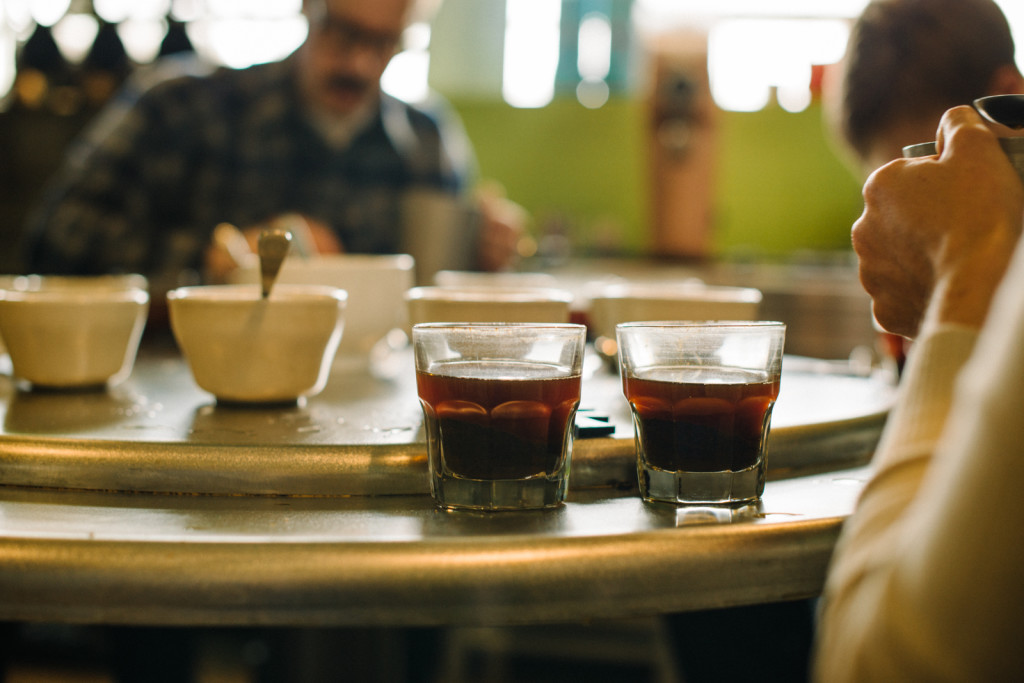 Networking doesn't have to be a pain in tha arse. In fact, when done right, it's the perfect way to meet new clients and professional contacts. But most rookie audio engineers spend their time networking without ever getting the results they want. The techniques and scripts in this post will show you how to approach networking the right way.
When I graduated college, before I left, they said "your network is your key to success."
But they didn't say how to network effectively. So I went to as many events as I could to meet people. TONS of them. I met all kinds of people. But the thing is, those people I met at the time were just like me. Jobless. They all wanted the same thing…..a job. So it became a huge hassle and waste of time because nobody could produce any results.
In hindsight, I was going to the wrong events and talking to the wrong people so I just stopped networking.
Until………
I learned how to network more effectively.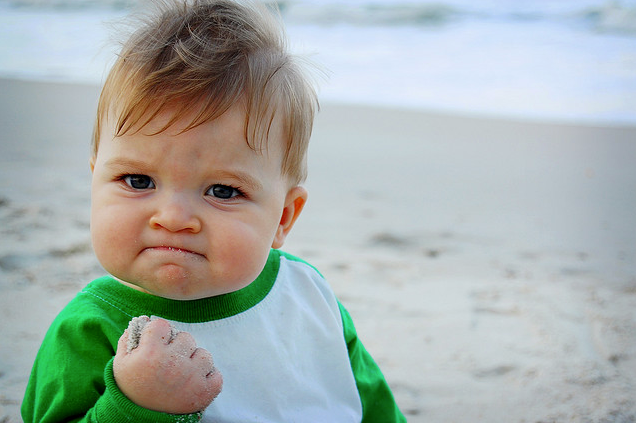 Tons of people out there don't get the results they want out of networking. That's because to a lot of people, networking means, "Meet as many people as I can and exchange business cards and follow up by email!" Hoorah!"
When that doesn't work, they get frustrated, quit and usually say something like, "I guess I just SUCK butt at networking…."
The truth is, networking is easier than you think and is absolutely CRITICAL to growing your audio business. It's not scammy — you're actually serving others first.
And if you're a freelancer, it can be an effective way to find new clients and contacts. And networking can be a great way to find those HIGHER VALUE clients that are the best to work for. When you do it right, it's not sleazy at all.
You've heard it all before, "So many jobs out there are found through people and friends, NOT on monster.com." Damn near ALL of my jobs have been through friends and referrals.
And If you read my ebook, you'll know that asking your personal network is the best and should be the first people you ask for most things.
So you should resolve to do it, but to do it correctly and with a results-based approach. We call this end goal networking.
We're gonna talk about why you are going to all of these events and how does it help you.
---
END GOAL NETWORKING
End goal networking means that as far as your freelance business is concerned, networking has one main goal:
To Earn More!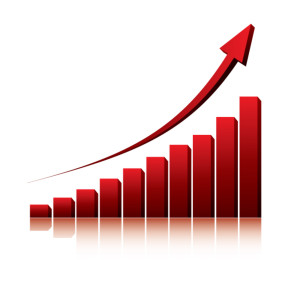 And that's it. Everything else is nice, like making personal friends and giving back to the audio community – that's all good too. But put all that aside in an imaginary storage bin in your head for now.
And the question you should always be asking yourself when you're networking is:
How can I earn more and grow my business?
Here's a quick personal story of how I used networking effectively when looking for a sound design internship early on in my career.
I had just moved to Atlanta, GA from Chicago to pursue new work. And I thought about learning sound design and mixing to picture. I didn't have any experience at all doing it, but I just wanted to take a stab at it and test the waters to see if it was something I could enjoy doing. So the first thing I did was asked myself "Who do I personally know that works in this field?" I went on Facebook and searched for all of my friends that are audio engineers and I just looked at their work history.
And ta-daaaaa! I came up with a list of about 5 contacts I could send a quick message to. I reached out to all 5 people and only 1 had a promising lead. He didn't work at the post production house I wanted to intern at anymore but he still kept a good relationship with the team there.
Here's what my email looked like to him:
Hey Dennis,

Hope you're doing amazing!

As you know, I moved to the area recently and I'm looking for some opportunities.

I noticed you worked at Riot! in Atlanta, and was wondering if you could introduce me to the guys there for an internship.

best,

Anthony

P.S. I owe you a bar tab next time we hang out.
And after a few back and forth emails, meetings, and interviews, eventually I got hired on board!
It was that simple.
Luckily Dennis had a good relationship with the company and I had a good enough relationship with Dennis that he was able to recommend me as a good candidate.
And a few months later, I decided sound design wasn't for me at the time and left to pursue other things. But I left with experience, and more high value contacts to add into my network.
Eventually, that simple discussion with Dennis turned into another audio engineering job opportunity to work freelance from my home studio with the company Dennis worked for.
So my friend from college, helped land me gigs. Both paid and unpaid. And you know damn well, when it comes time to return the favor, I will.
And it wasn't just a blind cold call to my network. We've kept in touch before he was able to land me gigs through simple "yo what you up to updates."
That's the tremendous power of networking.
And all that happened within a few days of messaging someone in my network.
If I had gone outside of my network and tried to do the same thing, guess what probably would've happened? I would've ended up in a 10 month spiral of resume slinging destruction that ultimately would've landed me at Starbucks beating my head up against the wall and crying myself to sleep drinking store brand grape drink.
So for now, let's talk about networking as a way to find more paid audio engineering jobs.
---
GUARD YOUR TIME LIKE IT WAS A $5,000 MICROPHONE FRESH OUT THE BOX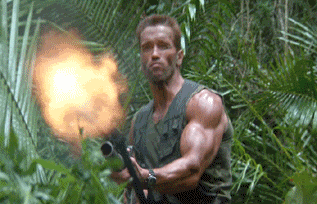 The first thing we have to remember to do is be selective with our time.
How many people do you know that have businesses or are freelancers on the side are DOING EVERYTHING? "Let me do Twitter, let me do a Facebook thing. Oh I'm going to this conference. I'm going to this mixer."
And you have to ask them, what is all this getting you?
This simple question alone can reveal that they don't have any real strategy at all. They're just trying to throw nachos up against the wall and see what sticks.
That is NOT the way to do (EGN) end goal networking.
And in fact when people think of people who are these scammy networkers, that's what you tend to get. When you have no strategy and you go out and do all these events, you don't know WHAT actually WORKS. So you tend to get more and more aggressive and sleazzzzzy. And that's not the way to do it.
When you guard your time and get more selective, networking becomes more manageable.
Instead of running around all over the place, following up, and meeting everybody, you want to think "HOW CAN I MAXIMIZE MY TIME FOR THE MOST RESULTS?"
Think, "How can I get the BEST results, in the shortest amount of time."
And what results are you chasing again?
Remember, EARNING MORE AND GROWING YOUR BIZ.
You're starting now to develop an intellectual framework around what all these activities do. They should ALL lead back to growing your business. Ideally, in measurable ways.
That's why I typically don't recommend going to networking events to try to find paid business. They're great for other things – learning, having fun, and meeting people in your industry.
You have to be honest with yourself. And ask, "when was the last time I went to a networking event and got a paying client?" The answer, almost never.
The people that typically go to these general networking events are people like you. People who are just starting off. They're not the types of people with fat checks looking to hire.
You want to go to events and places where there are people in a higher position than you.
Guard your time and be selective with which ones you choose.
---
WHEN TO GO TO AN EVENT
When should you decide when you should go to an event?
Let's take a look.
There are 3 main reasons you might want to go to a networking event:
Prospects
Connectors (influential people who can introduce you to prospects)
Mentors
The first reason is if there is a potential for there to be prospects or people that could be one of your clients there.
The second reason is to find connectors. Or people who can introduce you to prospects.
And lastly, if you can find mentors.
The more an event has the people you're looking for, the more likely it is to be worth your time. Use a quick checklist like the one below. Just don't go to a conference expecting quick results – you'll likely be disappointed.


Let's take the example of a mixer to help you narrow it down and get concrete instead of getting these vague notions of whether an event is worth it or not.
At a mixer, are you going to find prospects? Probably not. Mixers are for people to get to know each other. Are you going to find connectors? Probably. Mixers usually have connectors that could send you some prospects because they go to a lot of these. So maybe they can introduce you to someone else. Are you going to find mentors? Yes you possibly are.
So how does this change the way you go to an event and the question of whether you even go at all or not?
Let's take a look at this mixer example above. Knowing you're not gonna find prospects at a mixer most likely, you're not going to go in there and try to pitch your business because that would make no sense. There aren't any potential clients there. However, you are going to find connectors so instead of saying "Hey would you like to use my audio mastering service?" you might say "Hey if you know of anyone who is looking for a mastering engineer, let me know. Here's my card, you can pass it along to someone in need. And please let them know you've sent them along."
These are ways that you can decide whether or not you should go to one of these types of events. And if you do go, how to approach the event.
---
START WITH YOUR PERSONAL NETWORK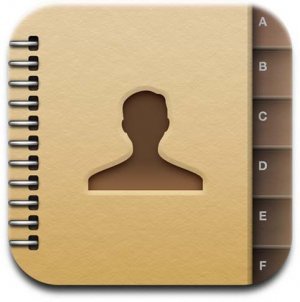 Who do you know?
Networking is more effective when you start with who you already know.
Here's one of the simplest but most effective ways: Invite each person you know in your industry, individually, out to coffee. "Everybody" means creative, technical, business, etc.
Since most people DON'T do this, we can DOMINATE simply because we DO.
-It's low-cost, low commitment, and everyone goes out to coffee anyways.
And just ask them, "What are you working on? What are you up to these days? How can I help?"
Why this is great: You never really know who you know or work with until you talk to them. I recently took a co-worker out for some drinks and in 5 minutes, I found out he has a graphic design/print business. At the time, I had a bunch of clients that needed CD duplication work and he was able to get me great deals and solid work. And guess what he did? He sent me some new clients that needed some record mixing done.
What are the hidden expertise of your co-workers or friends or even family? You don't know, because usually you work with them on only ONE capacity.
Taking people out to coffee, people around you does two things.
You can get deeper into their world and understand their past and what their expertise is.
Those people are often happy to introduce you to other people. They just don't KNOW you want to be introduced.
So these are the reasons to take everyone around you or on your project team out to coffee.
It's the easiest thing you'll ever do and perhaps has the biggest return on investment.
That's what networking boils down to: two people learning about each other, and helping each other whenever they can.
---
ASK GREAT QUESTIONS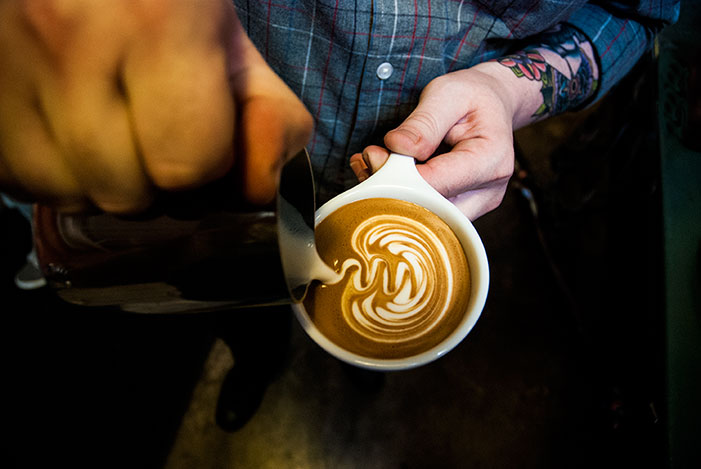 What do you when you go out and actually take someone out to coffee?
You don't have to be an extrovert to be a good networker. Just be inquisitive and ask good, specific questions.
I know plenty of great networkers who are introverts. They don't have to be loud and talkative all the time. They have to be friendly. They have to be helpful. And often, they have to know exactly what they want.
Let's begin with bad questions. I get these all the times.
Don't ask: "How did you stay motivated?" OR "What's your inspiration?" Those things are meaningless. You want to think about questions that will get you actionable steps.
What do you think could possibly be a good answer to how do you stay motivated? They might say something meaningless like, "oh, I don't know, my motivation is to build a good business and help people."
Does that help the interviewer at all? NO. It's a generic answer to a generic question.
You want to think of questions beforehand that will yield you specific, actionable steps. Now you'll get better at asking questions as you go along.
What'll happen is you'll ask questions the first time and then the person will sound very good and give you a good answer and you'll walk away and a day later you'll realize, "WAIT, I didn't really learn anything from that answer. Maybe it was my question."
So the next time you'll test a more specific question and on and on until you get really good asking the right questions.
For example DO ASK: "What does your average day look like?" So if the person says "I go to gym everyday at 11:30" Well that's interesting. How do they make time for that? Does that conflict with other meetings? How do they set the organization up to handle that.  or "You've been freelancing for years now – how should I think about pricing? Can give me some advice?"
The phrase, "can you give me some advice" is almost magical because everyone and their mother wants to be the advice giver. Everyone wants to be wise. Everyone wants to be respected and listened to.
So when you ask people, "can you give me some advice?" they love doing it! They LOVE helping you.
Be sure to tell them about you, because they can't refer you audio business if they don't know what you do. But keep the conversation 80% focused on them.
This is a critical mistake novices make. They'll go out, take someone to coffee and spend the entire time talking about themselves. Meanwhile the other person is playing Angry Birds on their iphone.
Guess what?
The busy person doesn't care about you. The busy person is more important than you. Acknowledge that. You don't need to talk about yourself because you can do that anytime.
With this limited time, ask them about themselves. What does they're day look like? Ask them about pricing? How did they get their first 3 clients? What would they do if you they were in your position?
Spend a few minutes on you, but keep the focus on them. Say towards the end, "Is it okay if I spend a few minutes to talk about what I'm working on?" They'll be like SURE OKAY. Then bring the spotlight back on them.
The person you're talking to is busy and smart and will have tons to talk about so do not try to dominate the conversation. This is a discovery session and looking for actionable take-away steps. Shoot off a few crisp sentences and then let the other person interject.
You do want to tell a little about youself because they will go "A HA, interesting, maybe there is somebody I can introduce to you that can help you."
---
Have A Call To Action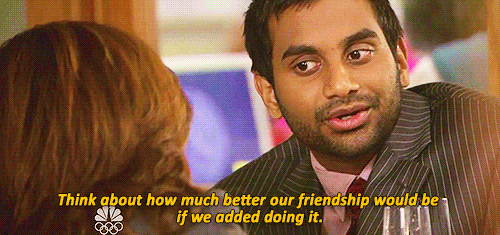 Always have a call to action.
Don't just say, thank you it was great meeting you. This is called going for the close. And most people are uncomfortable asking for something. You're not actually asking this person to hand over money. In fact, you've already paid for their coffee.
Remember, you're doing this with an end goal, so have a call to action.
Let them know you're looking for more work!
Tell them, "I don't need anything right now, but I am looking for a few new clients for my audio engineering service, and I'd for you to introduce me if you think it would be a good fit."
Tell them it's okay to refer you business. Believe it or not, I've had people ask me for permission to refer new clients to me. Uh, yes please?
Here's a closing script for you when coffee is done, say: "John, great talking to you. I'm always taking on new clients, so if you know anyone who needs an audio engineer, feel free to give them my contact. And let me know if there's ever anything I can do to help you too."
Remember, John is probably really busy and has his hand in a lot of different pots. You have now become a resource to him. This is networking at its finest when your actually serving someone else and in return your business is possibly getting helped as well.
People like this. They like being able to say, "Yeah, I know an audio guy. You should talk to Amber." It helps them become a connector. It gives them a social value to have an audio engineer, or a freelance writer, or a graphic designer in their tool box.
You have now become helpful to them all from taking them out to coffee.
THAT is how you do networking.
---
RINSE AND REPEAT!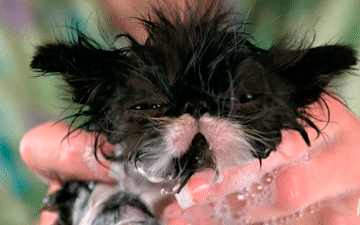 Remember, this doesn't happen once.
Repeat this with lots of people: people at your current job, your friends, your mentors, maybe an old college professor. Chat with anyone you want to know more about and anyone you think might spread the word about you.
Everyone loves to be asked for advice.
Fill up your calendar to maybe 2-3 coffee dates per week. Remember to serve first, you want to ask them a bunch of questions and find out if there's anyway you can help them. Then tell them about you and ask them to send you business.
So key point here is do this over and over again. Not only will you become better at asking penetrating questions, you will build your network in a really short time.
At the end of the day, networking for business comes down to:
-Knowing more people.
-Knowing the right people – people who will either someday hire you or refer others to you.
-Making those people aware about who you are and what you do.
What are you next steps with this person you coffee'd up? Always have a call to action. Be specific.
Are you going to follow up with them a month later? Give them a quick note to tell them how your business is doing?
I write reminders down in my calendar to follow up. It's called closing the loop. Never let these engagements fall to the wayside. When you follow up, tell them about how you applied whatever it is they gave you advice on.
KEEP IN TOUCH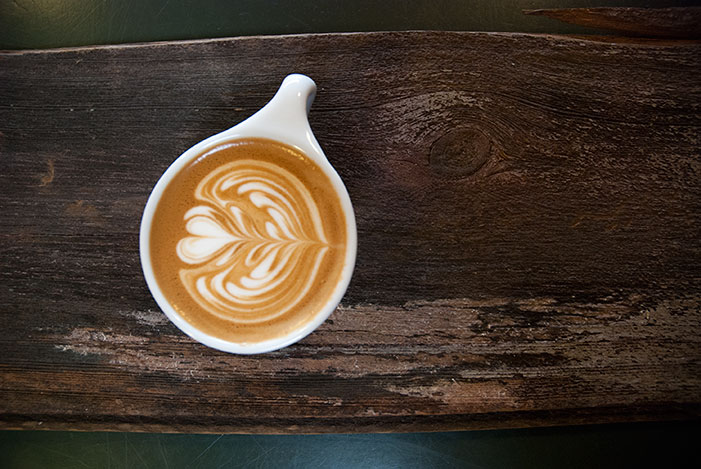 Organize the people you meet into a google spreadsheet and just keep notes on them. They might have a brother or they might play street hockey. Nextime you see them, say "Hey how's your brother, or how's training coming along." This makes you look like you have a great memory.
Keep in touch. I am bad at this, so here's what I do: Schedule an event in my calendar app on my phone 4 times each year called, "Reach Out To Contacts." When that time comes, I go through my entire list of contacts in Google docs, and if there's anyone I haven't spoken to in a while, I shoot them a quick email. Or if your friends on Facebook, just simply scroll through all your friends and send a quick hello.
It doesn't have to be fancy: "Hi Jane, How are you? I just want to give you an update on what I've been up to. Since we last spoke 3 months ago, I've been working on this cool project called Smart Audio Income. What's new with you?"
You can send out 20 or 30 of these messages a day when it's reminder time. And presumably you'll make more than 30 new contacts so you can do it over 2 or 3 days. And watch people get re-engaged with you.
It's a great way to reach out to people. Especially acquaintances who you do not talk to on an everyday basis.
---
ACTION STEPS
1] Open a google spreadsheet and use it to manage all of your networking contacts. Remember to input all the little notes in there so when it's follow up time you'll have a reference to talk about. End goal networking is all about results and having results in your own time management.
2] Create a list of 5 professional contacts to take to coffee in the next 2 weeks. It can be an old colleague, current clients, co-workers, anybody. It doesn't matter who. At first, just step up to the plate, and practice getting good at asking questions and interviewing experts. And you're going to write down the things you learn that can ultimately get you more audio business. You'll realize at first that you didn't learn anything from the coffee date. That's okay, maybe you didn't ask the right questions. Take note and on the next coffee, figure better questions than last time you did it. Over time, you'll uncover great insights and land amazing paid audio gigs. When you do this 5 or 6 times, you'll skyrocket your ability to network.
3] Create the list and send them a message today. Just say "Hey i'd love to take you out to coffee just to pick your brain."
Be consistent about reaching out to contacts. Treat this as a core part of your business. 99% of audio engineers and people don't, then complain about a lack of clients. Make this a habit. Say to yourself, "I'm going to pick 2 new people a week to take to coffee and end goal network." Imagine if you did this. You'd have 8 new people every month in your arsenal of contacts that can create you a profitable network. Almost 100 people per year that can send you business. Don't stay stagnate and become those engineers that sit behind their dusty pro tools rig behind the computer and think that Twitter is going to help them without actually ever engaging with real people. Make this a habit.

4] Take them to coffee, ask them questions and let them know what you're up to! Tell them they can refer you business at any time.

5] Schedule a "Reach Out To Contacts" event in your calendar every quarter. Again, make this a habit. This will be one of your long term tactics to build your book of business. It shouldn't be something you do once in a while. It should be consistent. Make it part of your core audio engineering business.
6] Watch your contact list grow – and directly increase your revenue as a result. It just takes ONE referral to make all this worth it. One high-value referral means you can charge great rates. You don't have to cut your rate because this person already trusts you. It means you didn't have to spend too much money on marketing expense. How much does an hour long coffee and some follow up emails cost? And it means you've setup a recurring relationship with both a client and someone you network with. In other words they've sent you one client, and maybe they'll send another and another and another….Multiply that out by 10, 20 or 100 people in your network and you've skyrocketed your freelance audio engineering business.

---
That's it.
That's what it takes.
And while other freelance audio engineers are wondering why clients aren't raining down on them, you are going to be proactive about networking.
Like what you read? Spread the love and share this post by clicking on the share buttons!